stadel conversion WET
Year 2023
Category private
Photos Kurt Kuball
Description
THE HOUSE IN THE HOUSE. LIVING IN AN OLD PILLAR BARN.
In the 19th century the pillar barn type developed, which almost completely replaced the ancient building forms of the original barn buildings of Upper and Lower Carinthia. The building type developed from the block construction set on natural stone walls, via the post and beam construction and the many variations to the pillar barn, which still occurs in many places today.
The Carinthian Pfeilerstadel is no longer a living building type. Due to the changing needs, it too has been replaced by new building forms. However, since the type has been built over many decades there is a large number of these barns, which are located in the villages, communities and landscapes. Often they do not fulfill any function and are either empty, used as storage rooms or decay over time.
This pier barn is preserved and restored according to the planning principles with minimal means to a new use as living space.
The new living space is inserted into the existing volume as a "house within a house" without touching the existing building. A great advantage for the new living space is that both the floor, the structurally effective roof and the sun protection are already in place. 
The result is interior and exterior spaces that are not separated by a sharp boundary line. The building creates an intermediate space in which security and exposure, closeness and distance can be experienced at the same time. By placing the new wooden building in the shape of the old barn, multidimensional spaces are created all around.
The barn remains almost unchanged on the outside. The revitalization protects the structure from decay and the village retains a historic building.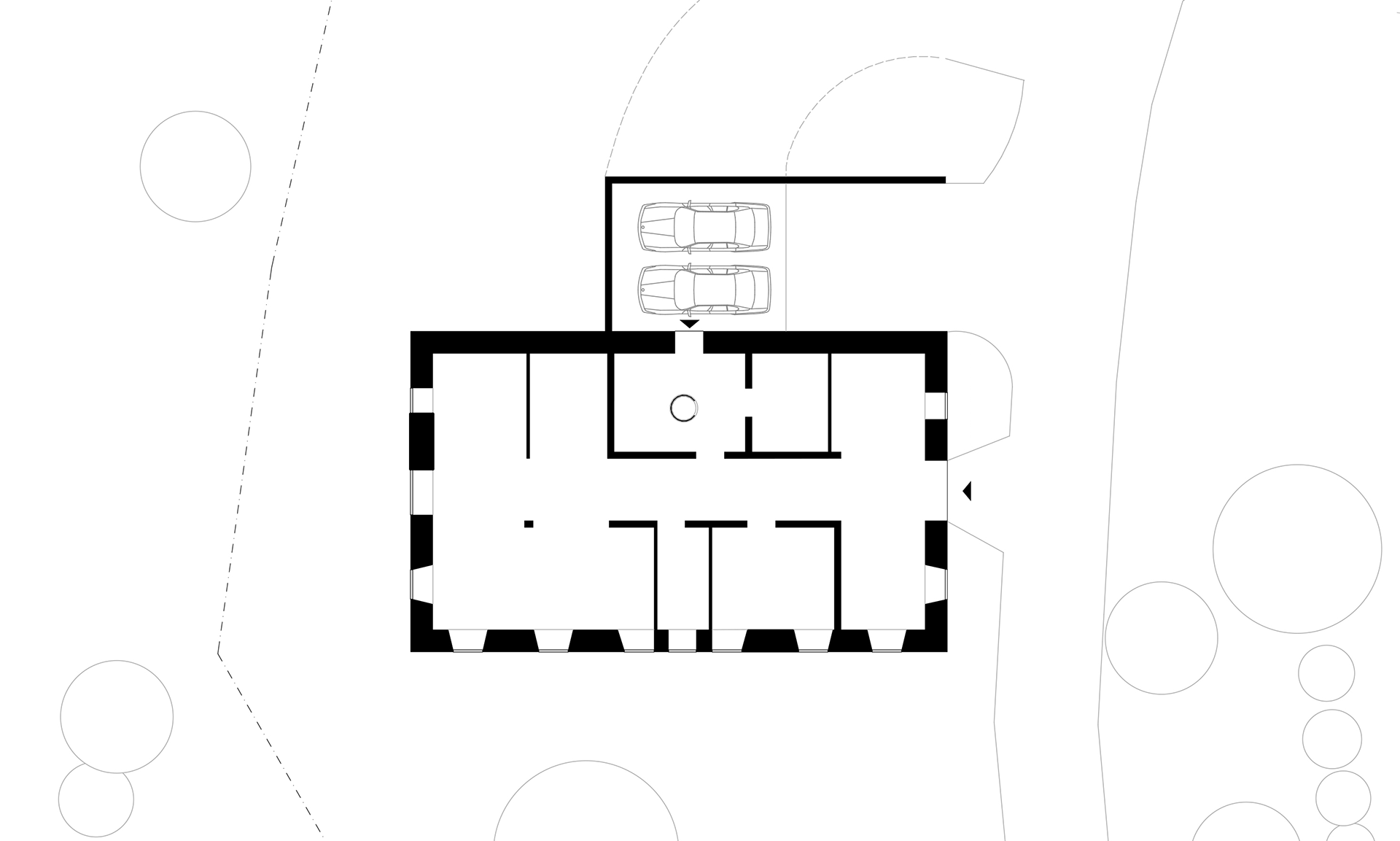 Fig. 8
Floor plan of the ground and upper floors. The lower floor of the barn remains unchanged and serves as a storage room. The area under the barn bridge is used as a parking lot and a vacuum lift enables the in-house, barrier-free and weather-protected change between the two floors, with low space requirements.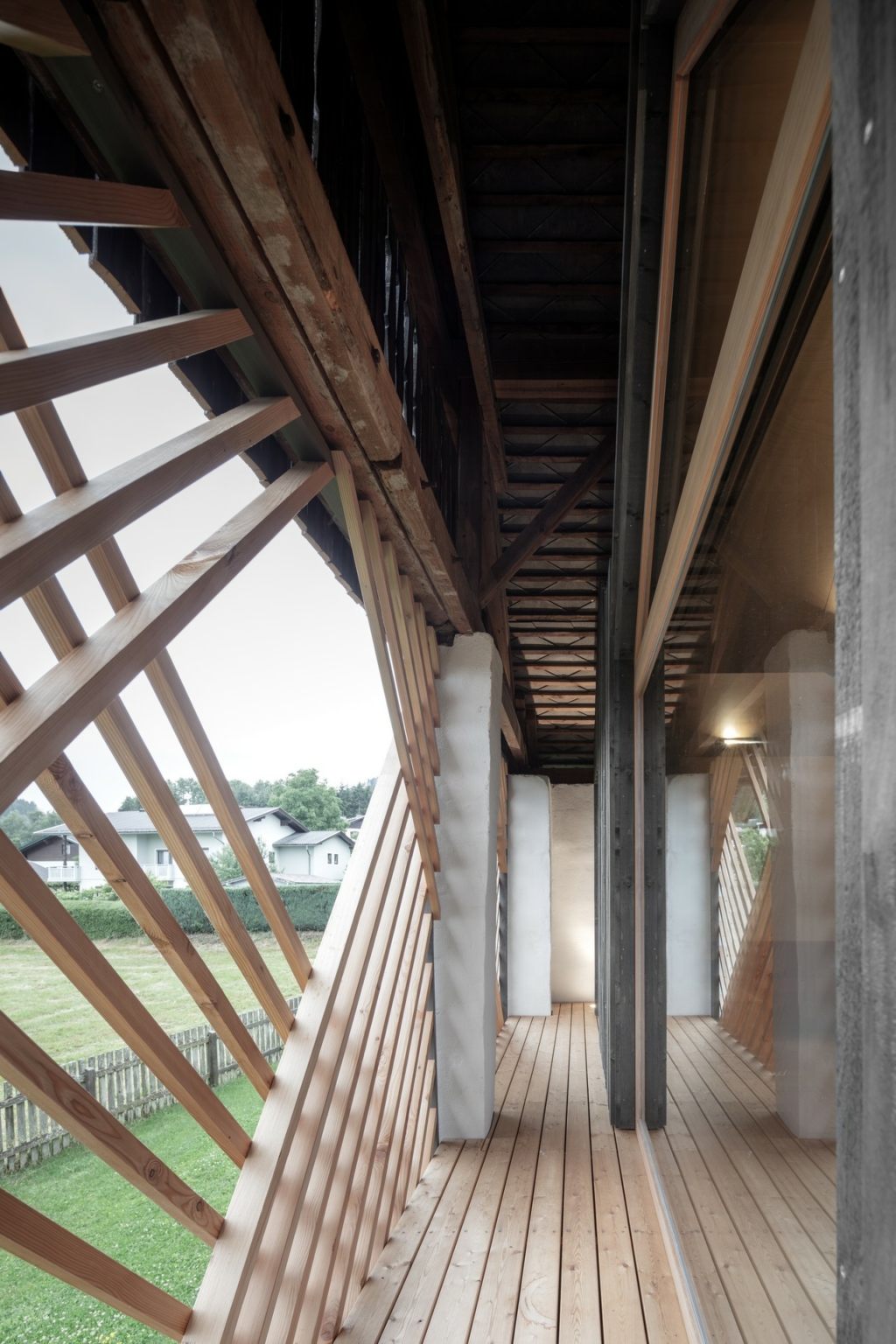 Fig. 9
The barn windows with the wooden elements in combination with the resulting space between the existing building and the inserted structure create a variety of light and spatial moods that give the new living area uniqueness: not inside - not outside, not closed - not open, not light - not shadow, something in between.