house PET
Year 2021
Category private
Photos Kurt Kuball
Description
The building plot is nestled in a lake valley on a middle slope above the valley floor. To the south and west a wonderful panoramic view opens up to the visitor.
The plot is accessed from the north and slopes down from the north side to the south side by about 5m. It has the shape of a rectangle, the long side of which is parallel to the road.
The one- to two-story building is designed as an elegant structure that fits perfectly into the existing terrain while enhancing the qualities of the site. In response to the difference in elevation in a north-south orientation, the building is organized on 4 levels, some of which are formulated as split levels with small differences in elevation.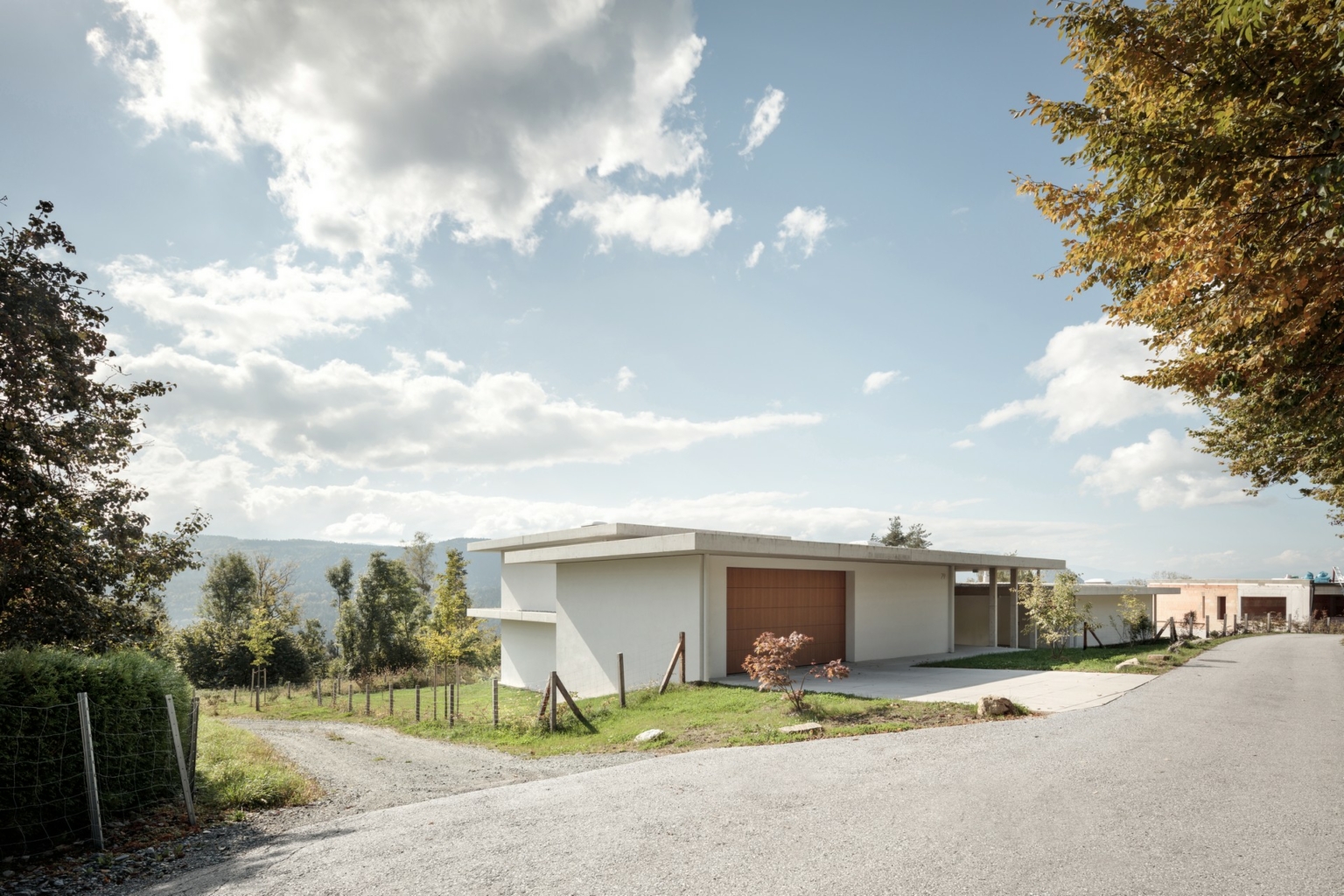 Fig. 1
Along the street are arranged functions garage, vestibule, storage and garbage. On this side, the building appears closed, while it opens generously to the south and west.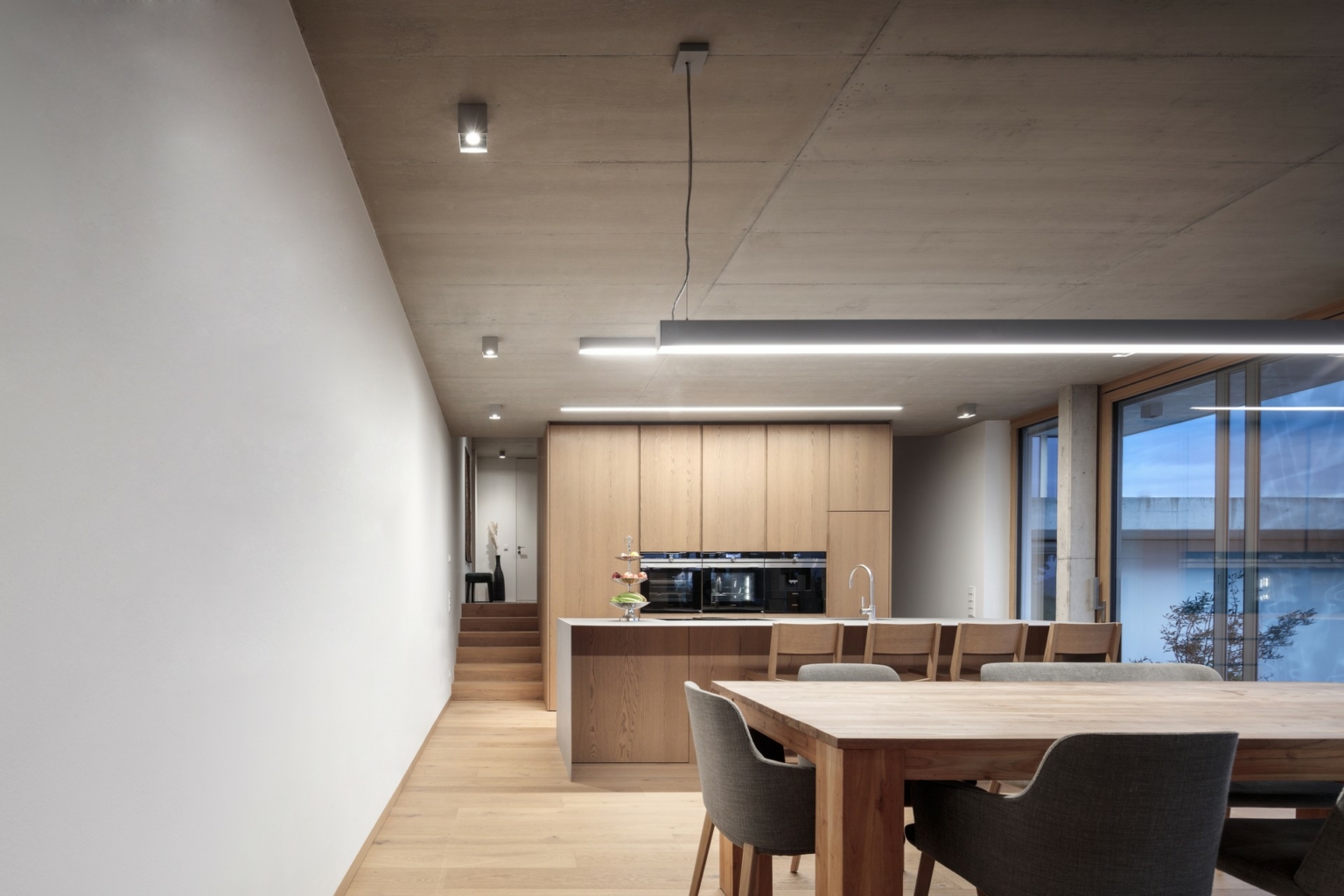 Fig. 3
Das Haus gliedert sich in die drei Bereiche öffentlich, halböffentlich und privat. Ansicht Wohnessbereich mit Zugang zu den privaten Bereichen des Hauses rechts hinten.
The materials used brick, wood, concrete and glass are used honestly and remain unpackaged. In the combination of material with the main actor landscape thus emerges raw, simple and moving beauty.
The zoning of the building can be read from the outside and divides the large structure into three well-proportioned units that fit into the local space in a scaled manner.